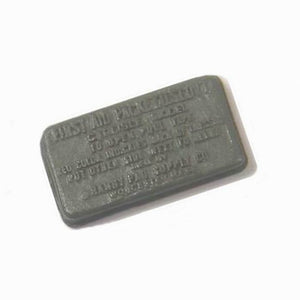 Carlisle First Aid Tin - WWII US (non functional)
1:6 Scale Miniature   Not intended for children or re-enactors. If you disregard this notice and order this item thinking your children can play dress-up there will be no refunds.
  Non-functional (does not open).  Functional version is only available as a gift to select customers.  Our first aid pouches are in the process of being redesigned to fit the tins so they may not fit our existing first aid pouches.